Revlestoke Summer Activies
Sky Trek Adventure Park
Less then twenty minutes from the resort get ready to swing, climb and zip the day away at Sky Trek. Hidden in an enchanted old growth forest find adventure and fun for the whole family. The sky course has over 30 aerial games, set up on 4 courses with increasing difficulty, and height, climbing from tree to tree, down ziplines, climbing nets and swinging logs to test you. With their continuous belay system, experience all the adrenaline pumping fun with guaranteed safety.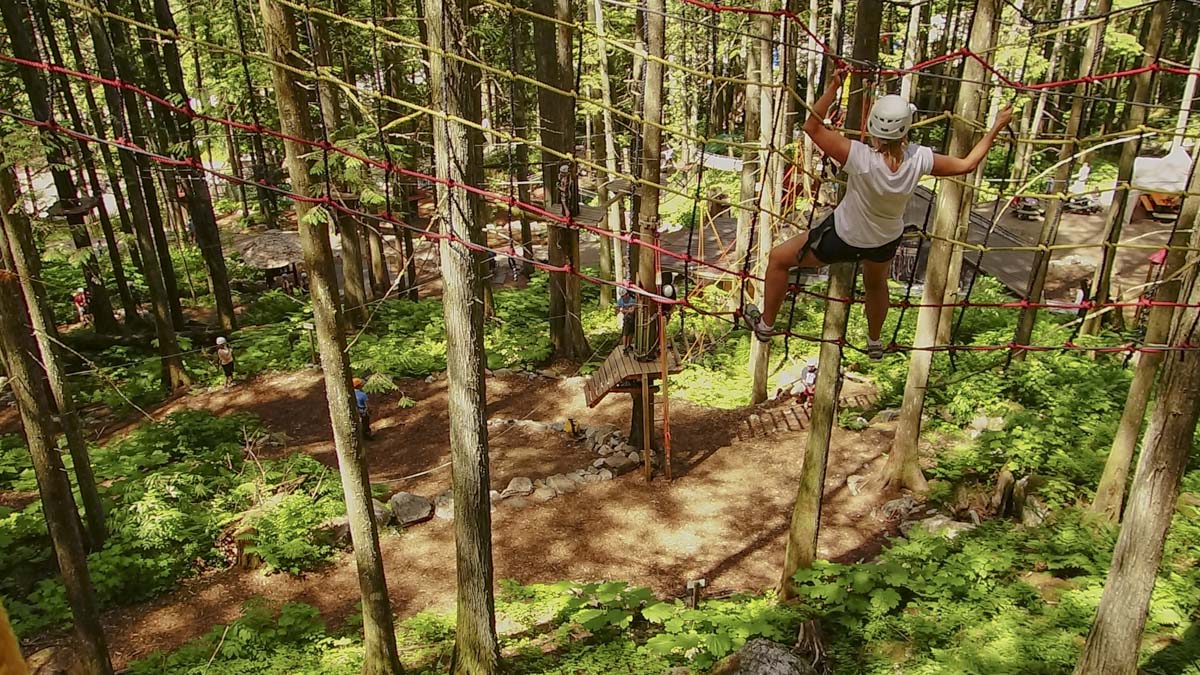 Dirt Biking
Dirt biking in Revelstoke consists of stellar single-track trails and a Motocross Track. The single-track trails consist of 2 exciting areas all from one staging location. The Motocross track is regulation race size, built with safety in mind, with many large sandy berms and big tabletop jumps. With elevation changes and many different lines this track presents hours of entertainment and challenges. There is a beginner track for kids and those still learning, with a couple small jumps and berms to get you out there, and kids under 5 are free! The cost is $10/day to ride the track and trails.
Hiking
Surrounded by National Parks, rugged wilderness, and the only inland temperate rainforest in the world, Revelstoke has an abundance of hikes in all levels of difficulty. Take a casual stroll on the paved greenbelts around town, or try the challenging, steep hike to summit the iconic Mt. Begbie or everything in between. Revelstoke and surrounding area is hiking paradise. Check out some classic Revelstoke hikes here. With two National Parks close by, Glacier National Park offers amazing hiking and Mount Revelstoke, located only a short five minute drive from our resort offers a vast range of trails and skill levels. Mount Revelstoke has short loops in the valley bottom to steep tough hiking into the subalpine. Different trails offer varied scenery winding through old growth cedar and hemlock forests, subalpine meadows filled with wildflowers, to freezing alpine lakes. Drive up the Meadow in the Sky Parkway to take in the scenery and get easy access to the subalpine terrain.